SUBTLE WATERCOLOR WEDDING INVITATIONS + HOW TO MAKE YOUR OWN
One of the best parts of my job is creating custom invitation suites for brides with a vision. Every now and then I get a request from a bride to do something a little different. Usually she loves one of the template suites in the shop but wants it customized to fit the look and feel of her big day. And I love brides who want their wedding to feel like them—cookie cutter weddings are so 2016 (ha, just kidding I just made that up but you know what I mean). So whenever this happens I always respond the same way: "Yes!!!" followed by excessive exclamation points and lots of heart eyes emojis. And that's how these watercolor wedding invitations were born.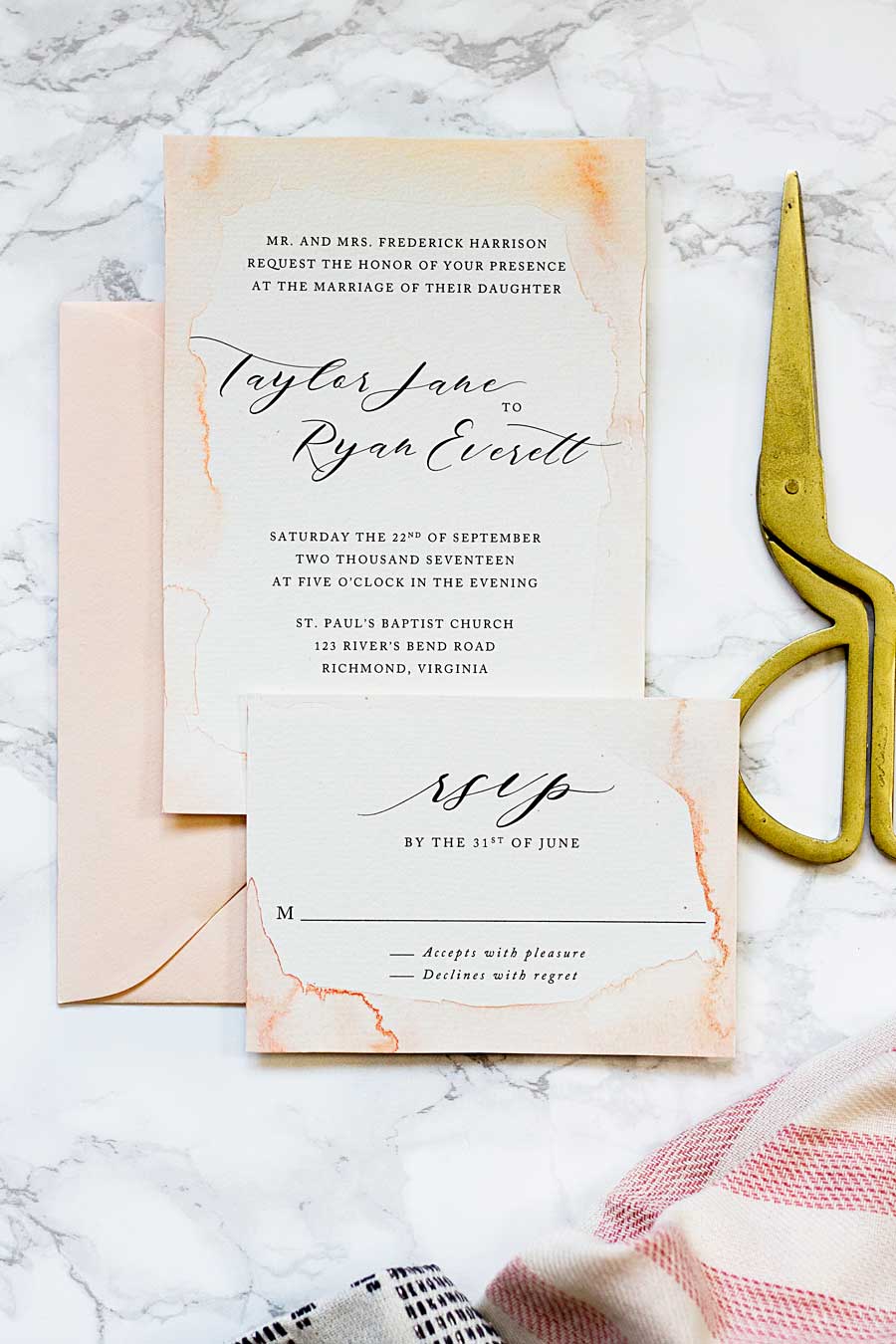 She wanted a soft, pale peach color to complement her bridesmaids' dresses and a whimsical watercolor effect to play off some hand lettered calligraphy. I obviously loved everything about her vision and couldn't wait to bring it to life, so I jumped all over it like a spider monkey on a banana tree.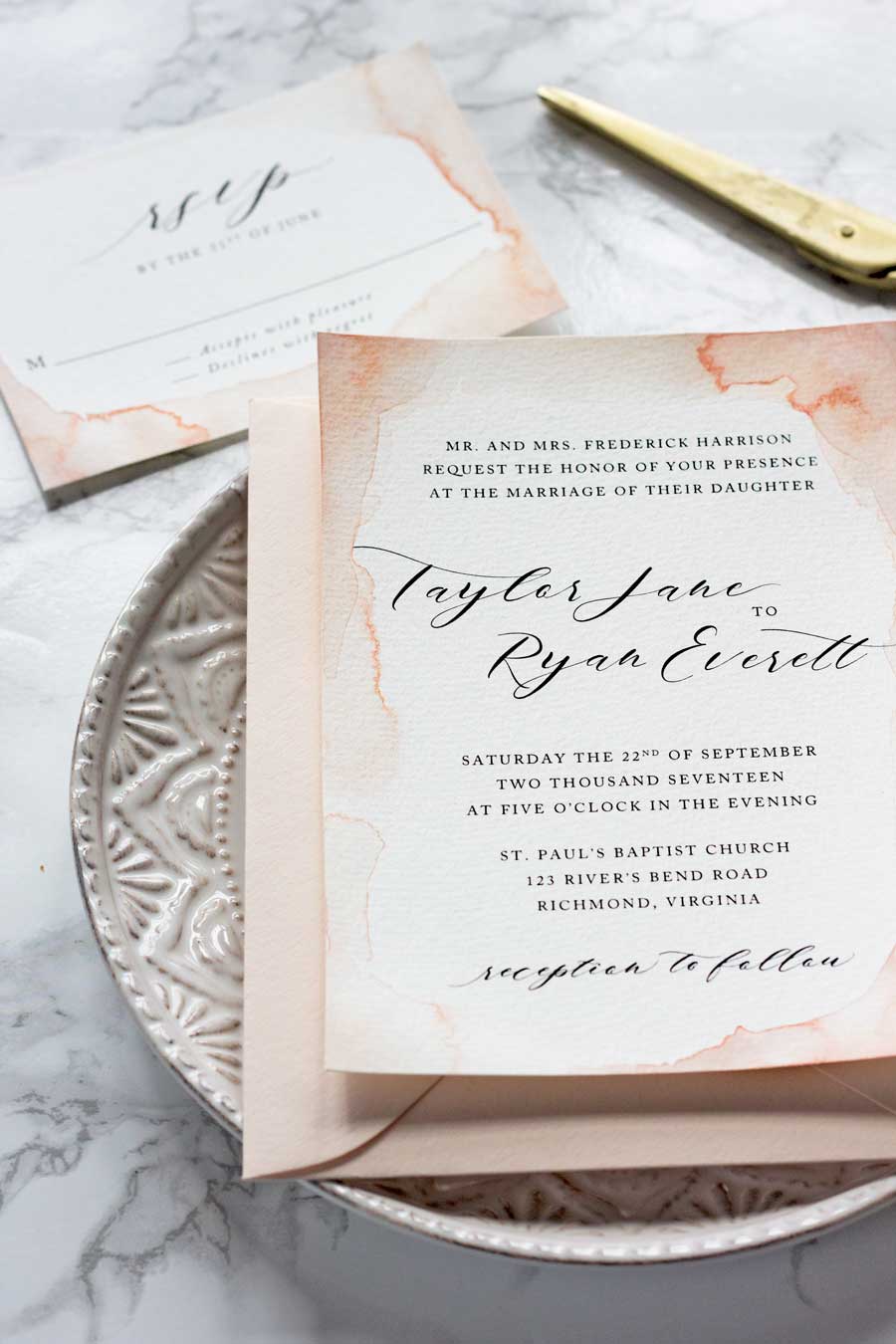 And I love, love, love how they turned out. Soft, subtle, natural and gorgeous is how I would describe these beauties. I love the way they look slightly worn, intricately hand painted and unique. Since each one looks different, it's as if every guest is getting their own masterpiece to commemorate the big day.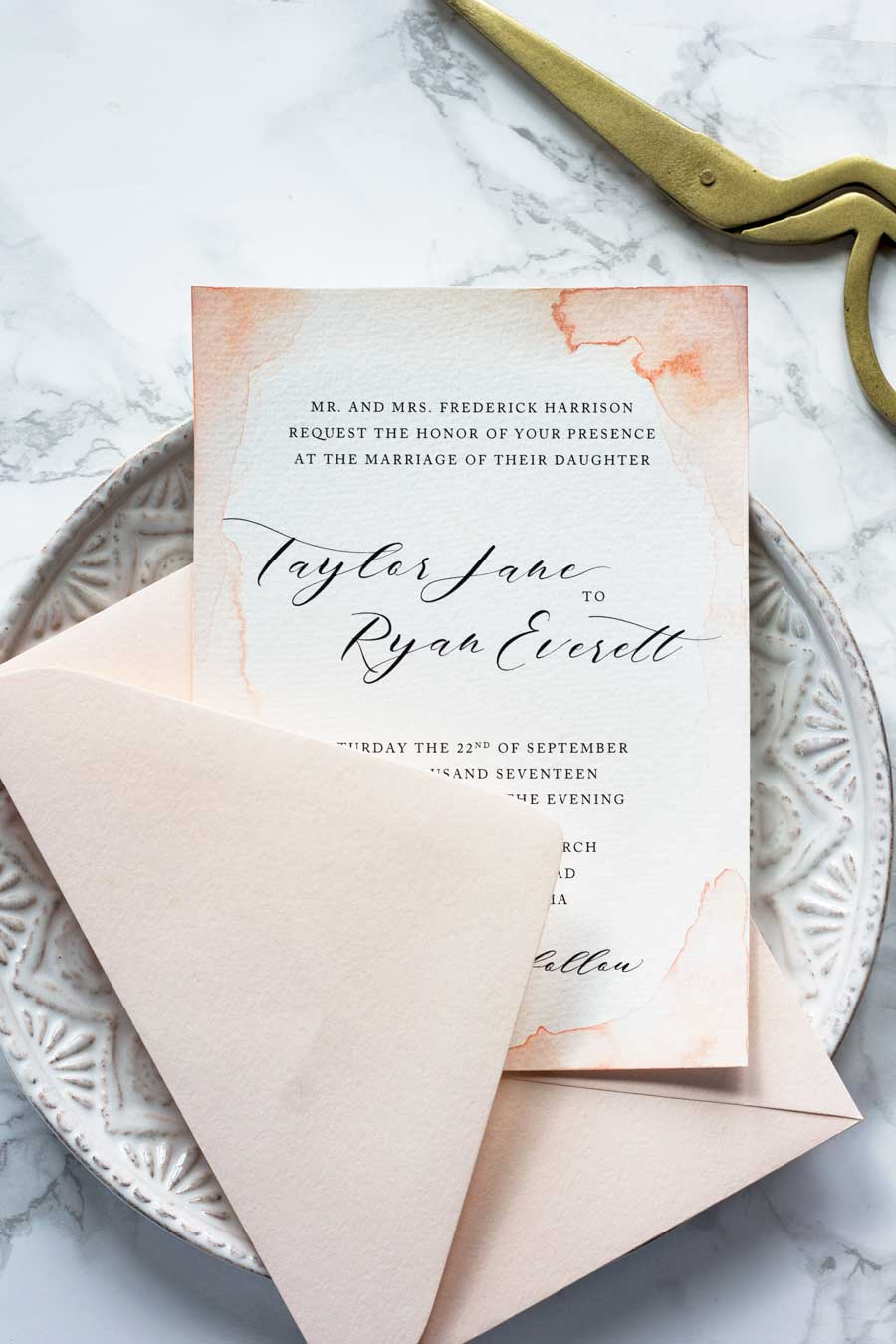 But if you want to make these watercolor wedding invitations yourself, I'll let you in on a big secret. They were printed on watercolor paper. Yep! No need to splurge on the 120# linen cardstock for these. In fact I think they look better than if we had indulged in the fancy stuff. I love the way the coarse watercolor paper holds the paint and gives it a vintage, beveled feel—something you just wouldn't get with traditional cardstock.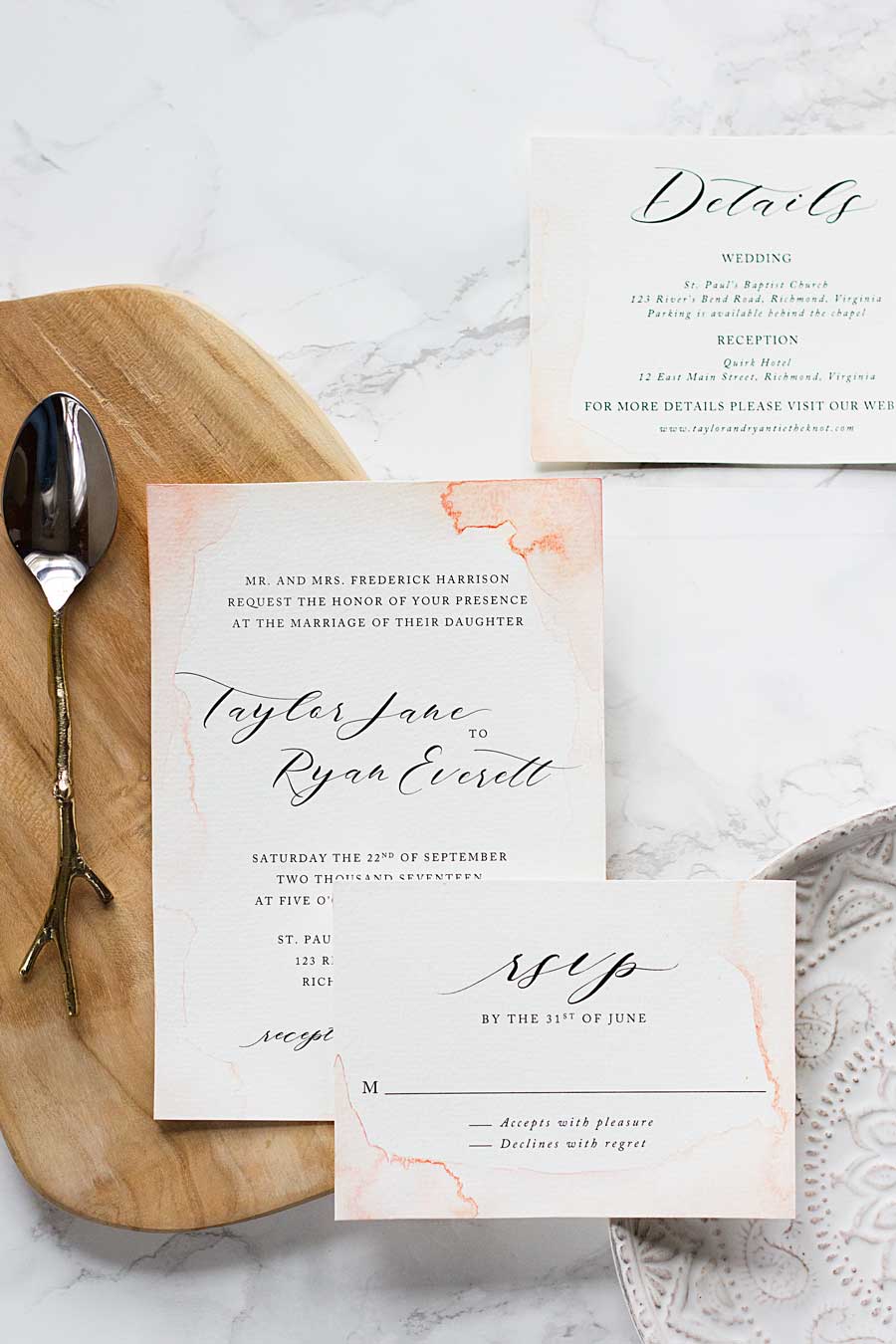 DIY WATERCOLOR WEDDING INVITATIONS
As opposed to a standard tutorial, here's a little video I made showing you exactly how to paint your own:
Supplies
Printable wedding invitation templates
Watercolors
Paint brush
Cup of clean water
Paper towel or rag
Watercolor paper or thick cardstock