SPIKED APPLE CIDER COCKTAIL
If you're having a fall or winter wedding, then you need to make this Spiked Apple Cider one of your signature cocktails. It's an upscale twist on classic apple cider, spiked with orange liquor, sliced apples, a sprig of rosemary and a dash of champagne for bubbles. And did I mention it's delicious?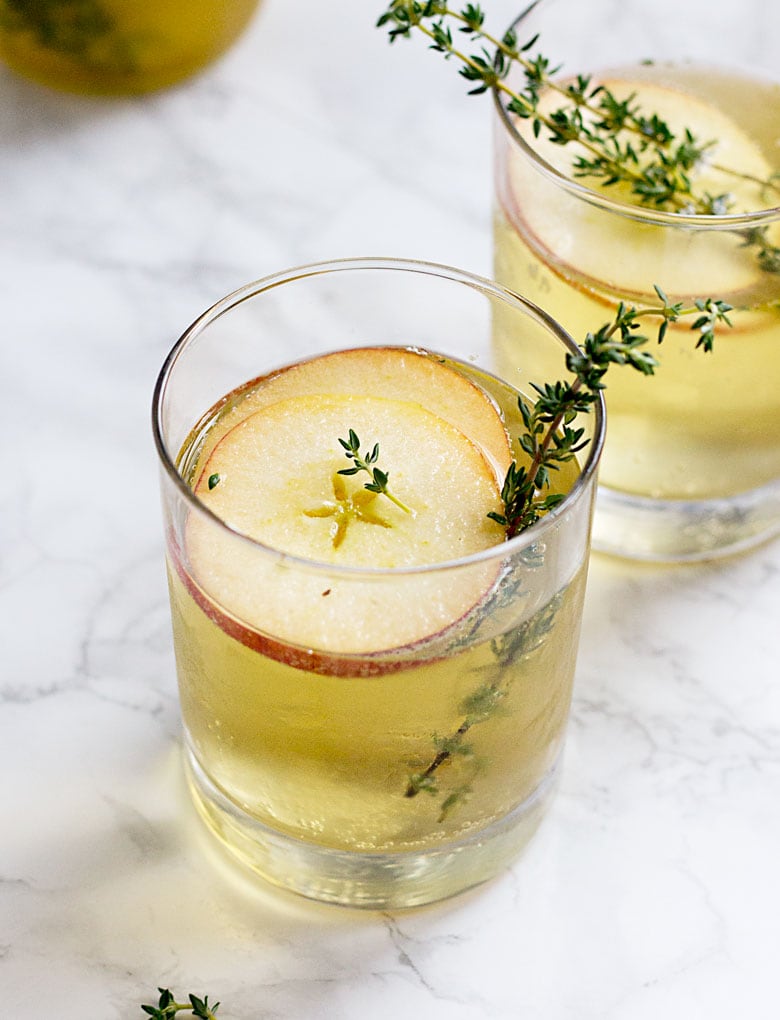 One thing I love about weddings this time of year is all the warm, homey touches that really bring the festivities to life. While blankets, bonfires and hot cocoa bars can all help cozy up your gathering, I'm a big fan of adding some extra special touches that really embrace cooler weather while still adding a personal touch.
And one way to do that is through cocktails! Especially this light and sweet spiked apple cider.
Most spiked apple cider recipes use hard liquor such as bourbon or rum, and while I'm definitely not knocking harder drinks, sometimes it's a recipe for disaster when it comes to your guests. Whenever you choose a signature cocktail that's high in alcohol but tastes like fruit punch, you've got trouble. So instead try lighter drinks that look as good as they taste but won't sneak up on anybody later in the evening. And that's one of the great things about this cocktail. It looks beautiful and is loaded with tons of apple and honey flavor, but with a little less alcohol than traditional hard apple cider so you don't have to worry about anyone over-imbibing.
Plus it's fizzy! What's not to love about that?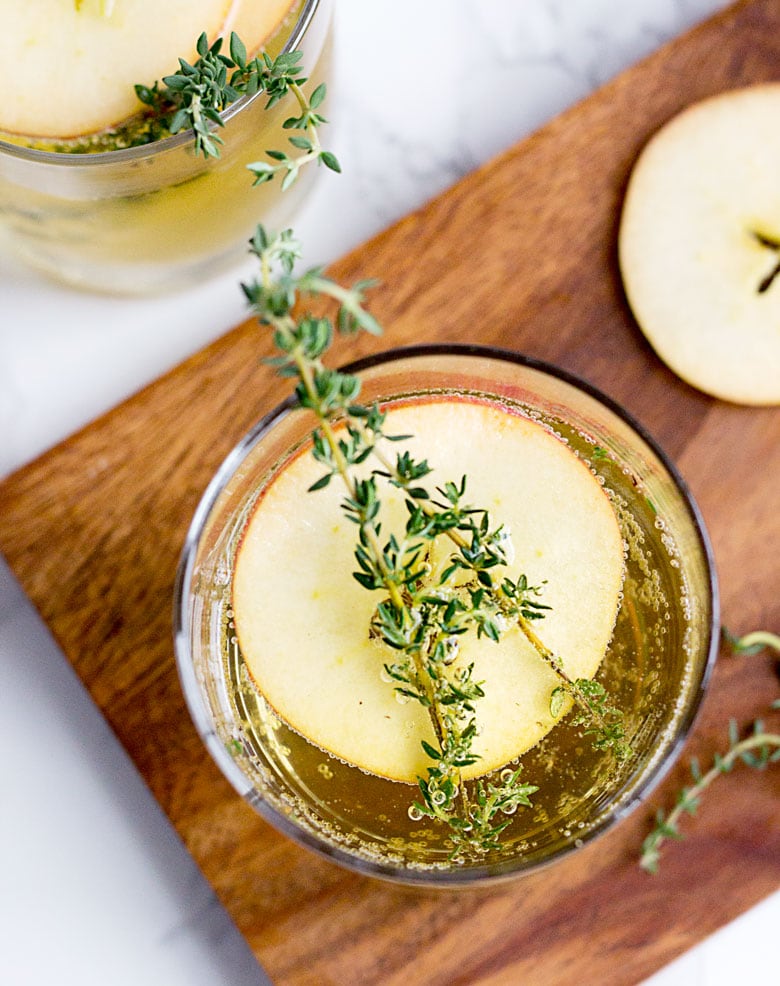 SPIKED APPLE CIDER COCKTAIL
Author:
Prep time:
Total time:
Ingredients
1 bottle dry champagne
1/2 bottle sparkling apple cider
1/2 cup orange liqueur
1/4 cup honey
1 apple thinly sliced
6 sprigs fresh thyme
Instructions
Combine everything in a large pitcher and stir well. Let sit for about an hour so the flavors can come together.
Serve with extra apple slices and thyme sprigs for garnish.