THE BEST FONTS FOR WEDDING INVITATIONS
As a stationery designer, it's safe to say that I spend a lot (like, a lot a lot) of time pouring over fonts. I've seen it time and again, but the font that you choose for your stationery makes a huge impact. Not just on your invitations, but on the entire look and feel of your wedding day. It's mind blowing to think that something so small can make or break your big day, but it's true! Fonts set the entire tone for your wedding. That's why it's completely worth the time—and dare I say, money (<— wait, hear me out!)—to find the perfect font. But you, my dear bride-to-be, are planning a wedding and don't have the time to look at hundreds of fonts. That's why I put together a little list of the best fonts for wedding invitations. These are ones I use in the shop as well as on my high-end custom designs over and over again.
And while we're talking about money, I want to be completely honest. I wish all those gorgeous, flowing, hand drawn fonts were free. But the truth is, font design is an art form, and the old axiom "you get what you pay for" couldn't be more true. The ligatures, swashes and alternate letters that make a font special cost money. But if you're worried about the price tag, rest easy knowing that most of these fonts are $20 or less. Plus, once you purchase a font you can use it on all your stationery and day-of paper goods. And since you don't have to pay a designer, you'll actually save money in the long run. Huzzah!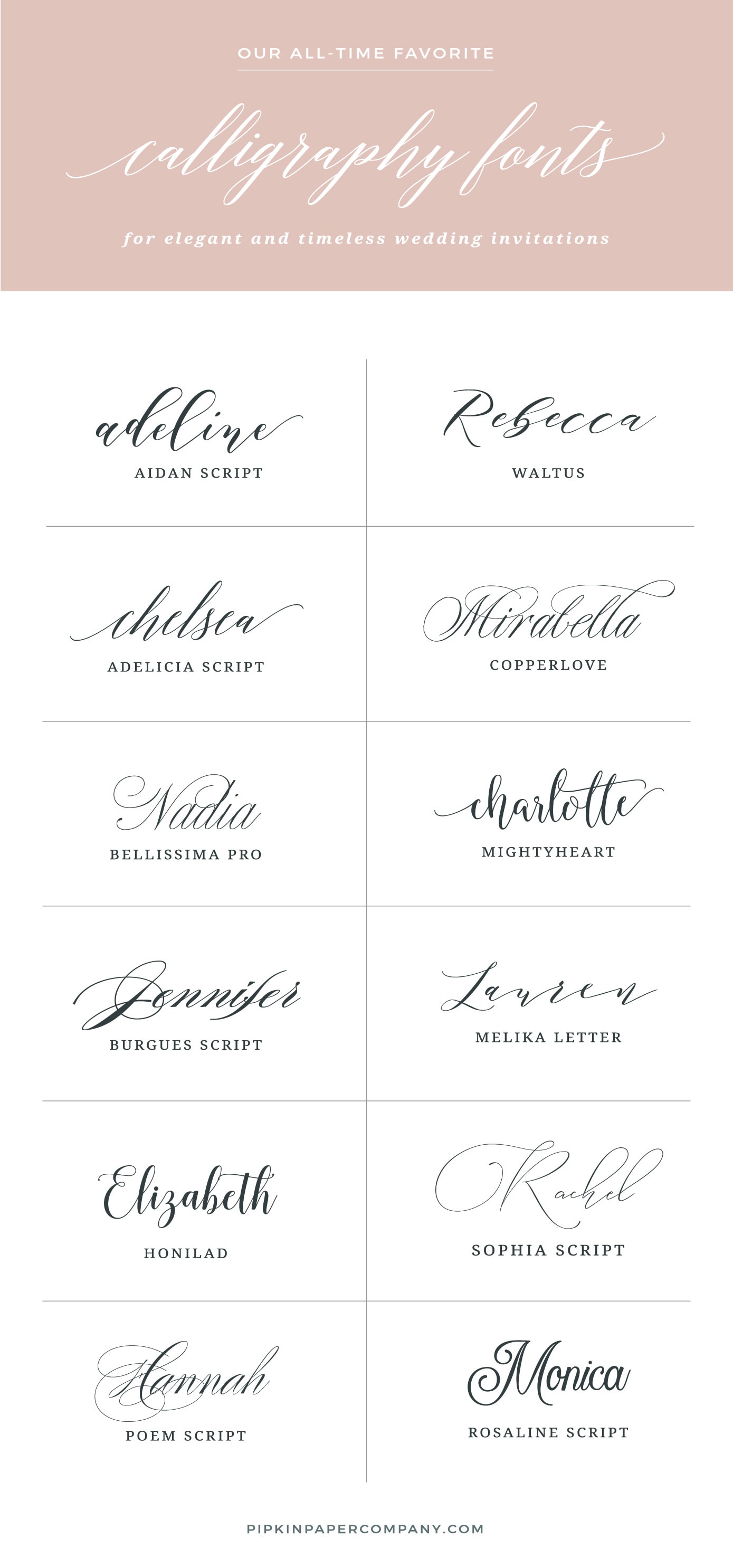 Aidan Script; Waltus; Adelica; Copperlove; Bellissima Script Pro; Mightyheart; Burgues Script; Melika Letter; Honilad; Sophia Script; Poem Script; Rosaline Script