WATERMELON AGUA FRESCA RECIPE
Introducing the easiest wedding cocktail ever — watermelon agua fresca. All you need is a watermelon, water and a splash of alcohol and you've got yourself a simple, big batch cocktail perfect for serving at your summer wedding.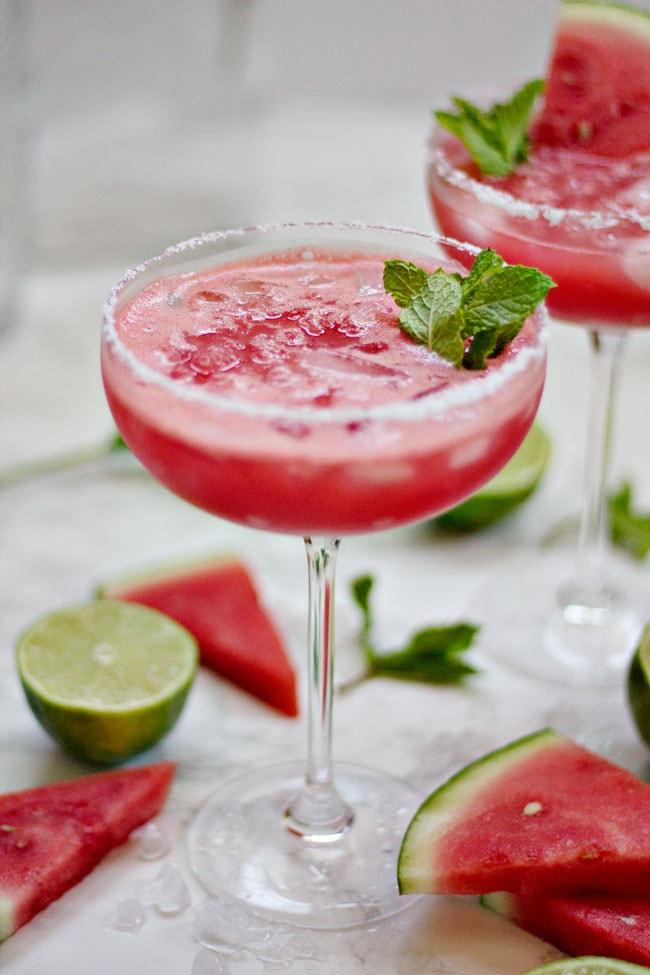 My husband and I were visiting family in Charleston, South Carolina, a few weeks ago and one of our favorite restaurants was serving the most amazing agua fresca cocktails. They were perfectly light and fruity, not too heavy on the alcohol and great for satisfying a large, festive crowd. Not to mention, they were gorgeous.
Not only does agua fresca not require a ton of pricey ingredients, but you can make a few different flavors in advance and your guests can simply help themselves whenever they need a refill, thus cutting down on the costs of having an open bar. Simply purchase or rent a few clear glass pitchers (preferably with spouts like these to make for easy pouring), ask some of your crafty friends to help make the cocktails the morning of the wedding, place them on a table by the bar and let your guests handle the rest.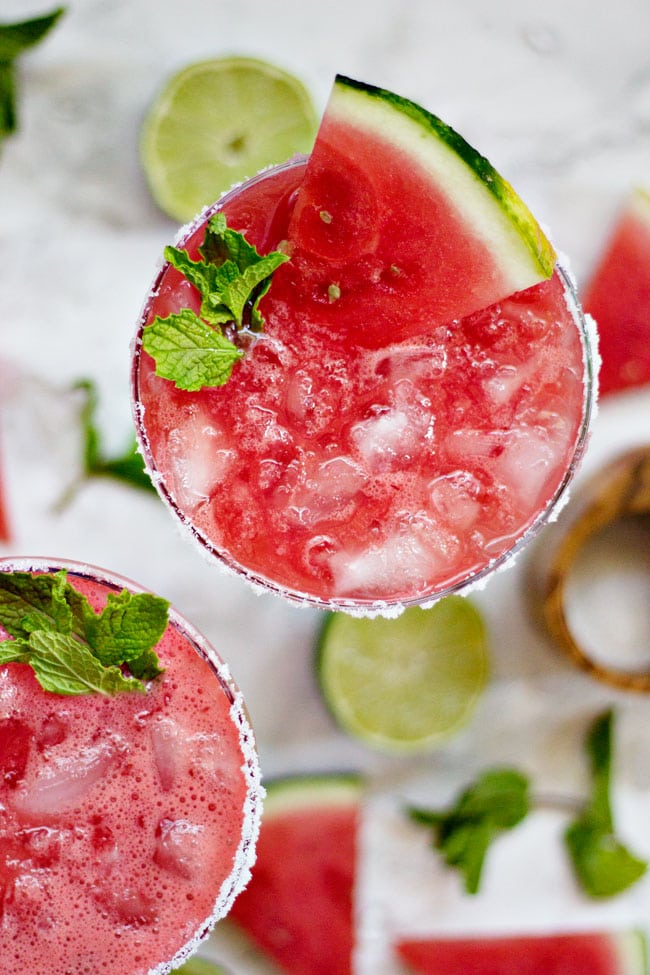 WATERMELON AGUA FRESCA RECIPE
While the flavor combinations are endless, my personal favorite was a watermelon agua fresca served with a splash of vodka and garnished with a pretty little watermelon wedge. Be sure to cut up a some extra lime wedges, a few sprigs of mint or some fresh watermelon and let your guests personalize their own cocktails.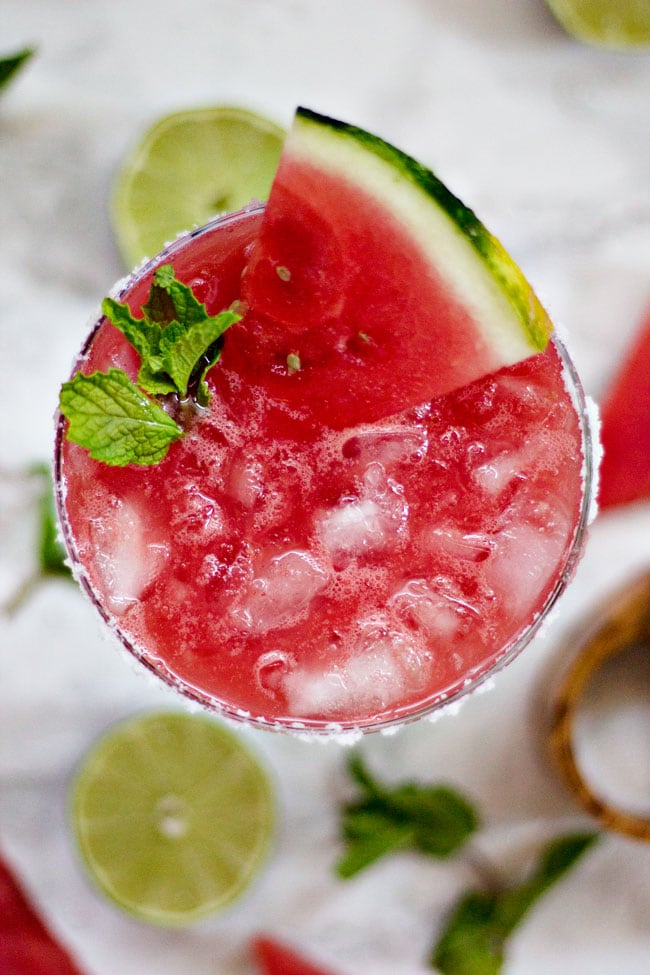 Watermelon Agua Fresca Recipe
Author:
Prep time:
Total time:
Ingredients
1 whole watermelon, sliced (about 12 cups)
4 cups water
1½ cups agave nectar or 1 cup white sugar
2 limes juiced
2½ cups vodka
Instructions
Working in batches, place the watermelon, water, sugar, lime juice and vodka in a blender or food processor. Puree on high until smooth.
Pour everything into a large beverage dispenser and give it a good stir to make sure it's evenly mixed. (If you like, you can strain the watermelon pulp from the liquid, but I like to leave mine in.)
Cut up a few extra limes, watermelon wedges and maybe even some sprigs of mint and let your guests garnish as they see fit.