FOLDED WEDDING INVITATIONS
Can we all just agree that wedding invitations should be a keepsake, not just another expense? It's easier said than done, I know, but invitations are one of the very first things to set the stage for your big day. And even though I wholeheartedly believe in making a wedding feel good without such a hefty pricetag, it doesn't mean that your invitations have to suffer. These folded wedding invitations do it all. They're interesting, they set the tone for your big day and they don't cost a fortune. Plus your guests will love all the unique details that make them stand out, so they don't simply get posted to the fridge, they'll be cherished for years to come.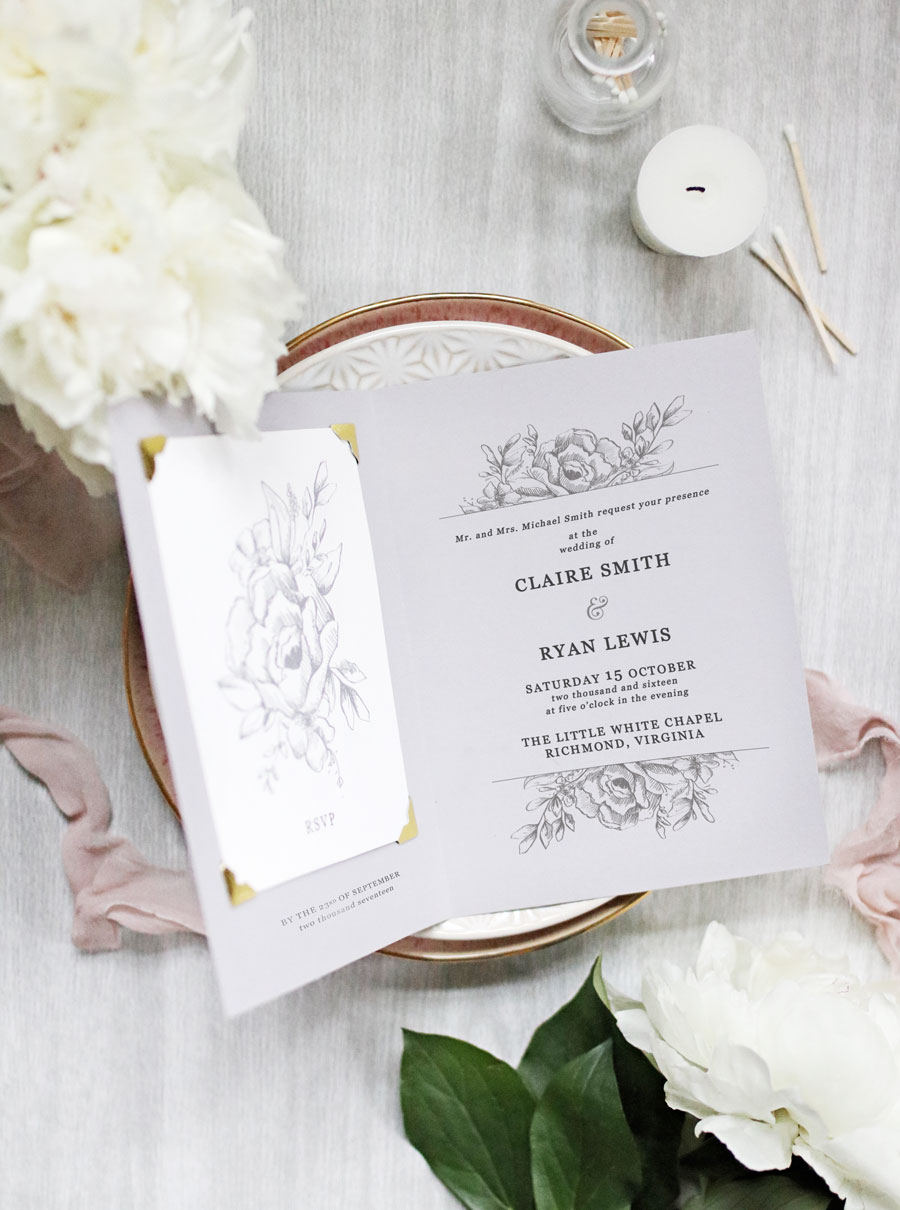 DIY FOLDED WEDDING INVITATIONS
These sweet folded wedding invitations tell the story of your big day from beginning to end. While they have the traditional invitation on the inside, they make use of the white space to display a two-sided RSVP. Gold photo corners hold the RSVP in place and display the simple illustration, but when it comes time for your guests to respond, they can simply pop it out, flip it over and write their response.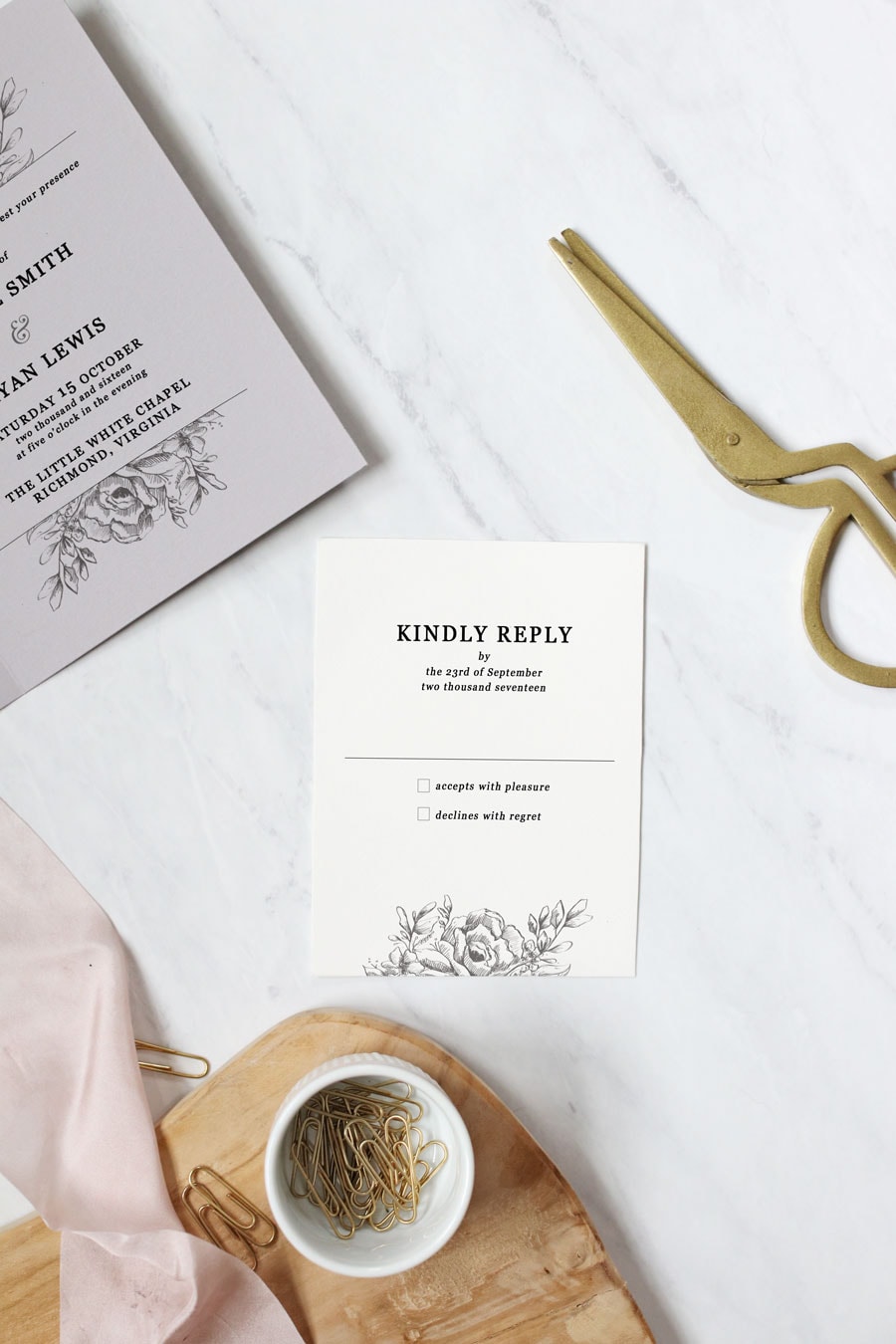 And let's not forget the front. While you can put anything there (it's a perfect spot for your monogram or wedding logo), I think it's sweet to use that space for a quote that means something to you and your love. In this case I chose "I Carry Your Heart" by e.e. cummings, but a bible verse or a line from your first dance song would would be sweet too.
Sigh.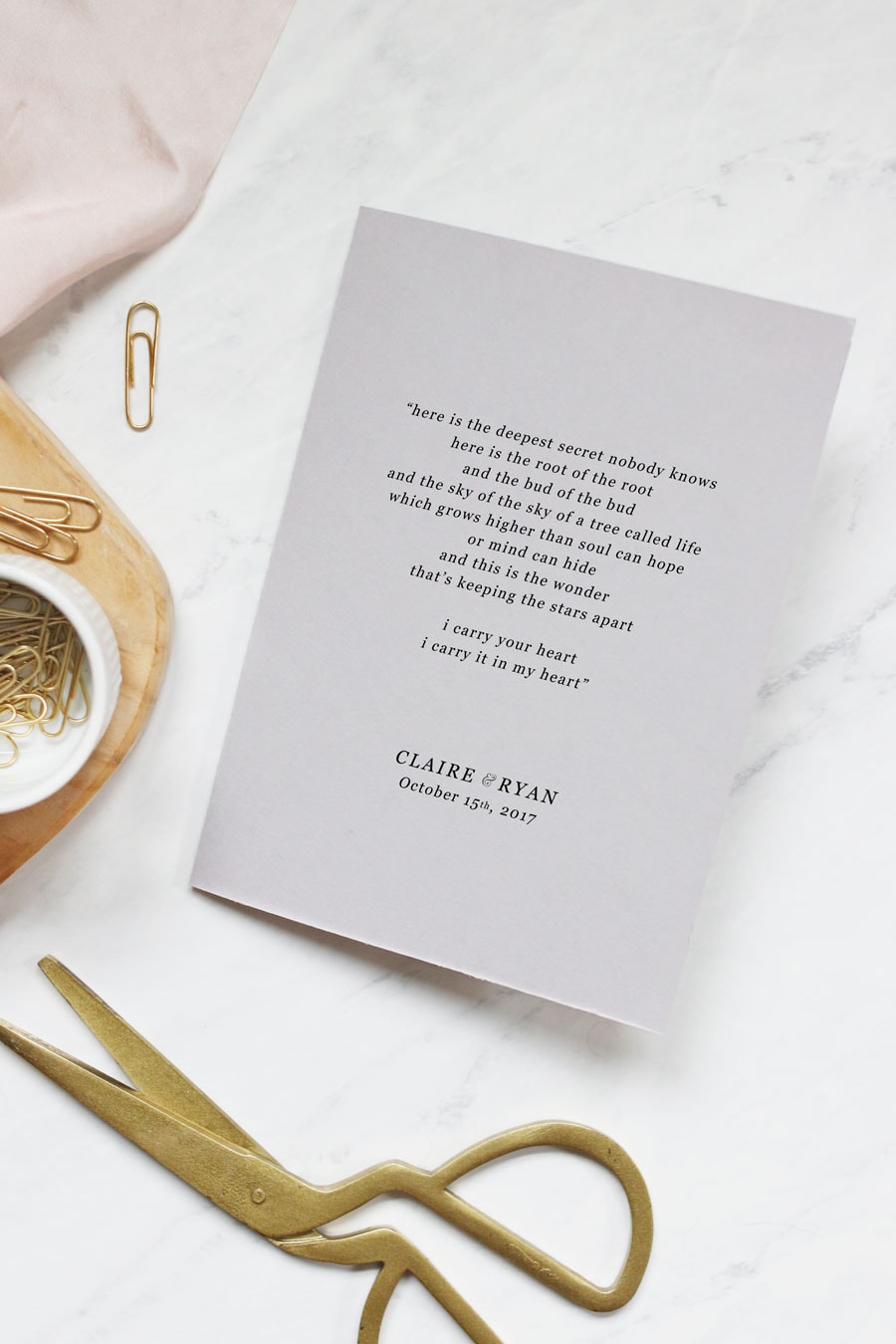 To make them, all you need is a folded wedding invitation and a printer that can print double-sided (or you can manually flip over the stack of paper to print on one side then the other side). Because these invitations are so specific, I don't have them listed in the shop, but if you're interested in making them, message me and I can set up a reserved listing for you.