SPARKLING FIG THYME COCKTAIL
I think we could all use a cocktail today, no? With all the feelings this presidential election has brought, I'm pretty sure we can all agree that healing (as individuals and as a country) is in order — and what better way to come together than over a pretty fig thyme cocktail. Because alcohol makes everything better.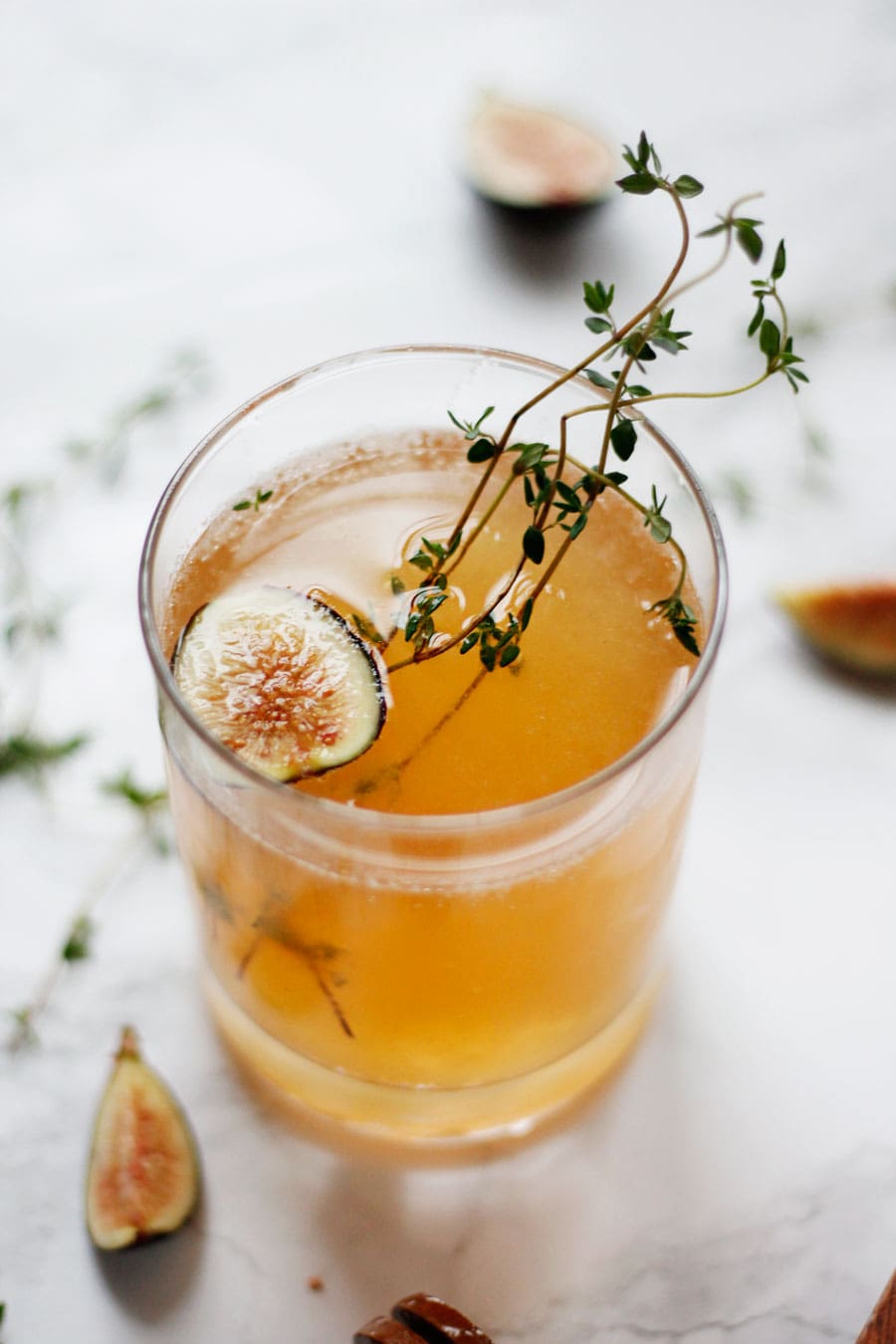 Now that I've gotten the election talk over with, let's talk about your wedding because that's really why we're here, isn't it?
This cocktail makes the perfect fall/winter cocktail for your upcoming engagement party, bridal shower or winter wedding. It's slightly fruity without being too sweet and the sparkling wine makes it perfect for sipping and toasting. You can use store bought fig jam if you don't have the time or energy to make it yourself, and mix it with honey-thyme simple syrup and champagne. And I love adding a few sprigs of fresh thyme for a festive touch.
I originally wrote this recipe for a site called Hello Glow where I'm a contributor, so click here to get the full recipe.