DIY CANDLE HOLDERS (WITH PHOTOS!)
Call me crazy but I love planning wedding receptions. We always get a ton of requests for reception decorations in the shop and our wedding reception board just so happens to be one of our most popular boards on Pinterest. A huge party with all your friends and family is just plain fun no matter how you slice and dice it. But finding sweet ways to incorporate personal touches into your reception can be tricky. Slideshows, framed photos, and personalized table number cards have been done a million times, and while I still love 'em, I have a new way to make your reception both pretty and personal: DIY candle holders with pictures of you and your sweetie.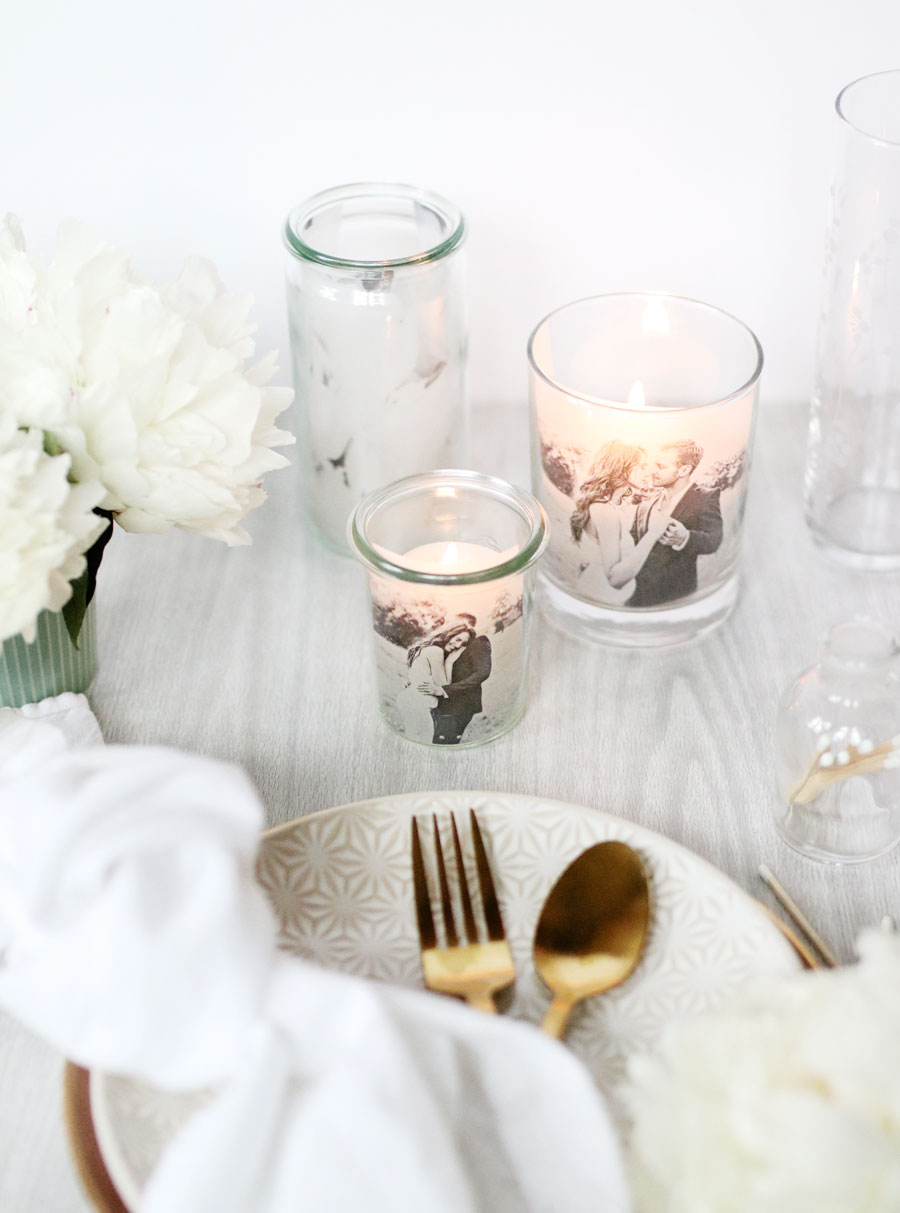 DIY CANDLE HOLDERS
Supplies
Glass tumblers*
Votive candles*
Vellum paper*
Scissors
*Contains affiliates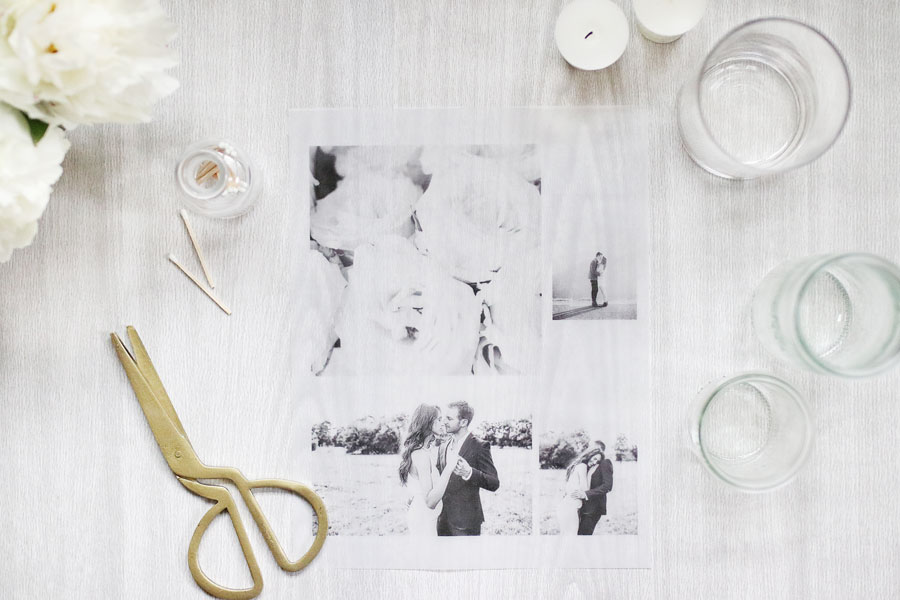 To keep your centerpieces looking put together and polished, it's helpful to choose photos all in the same color family. For my photos, I headed to Photoshop and made them all black and white because I wanted them to say "soft and romantic". But if you don't have photo editing software or you'd like your photos to be in color, go right ahead.
To make these, all you have to do is open your photos in Word, Photoshop, or any other photo software and place several pictures on a single page. It helps to measure the height of your candle holders first and then shrink your photos accordingly.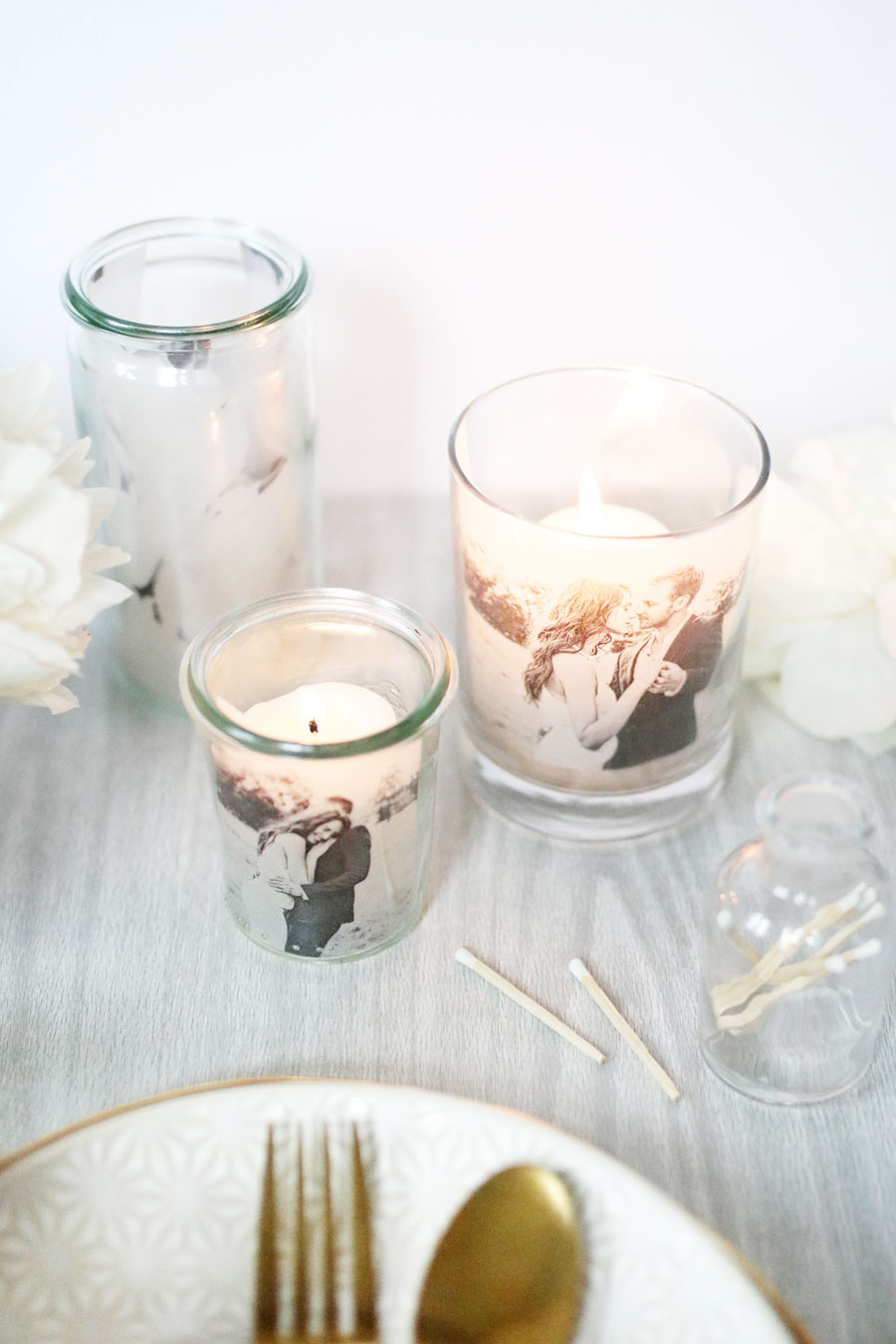 Print your photos onto vellum paper (standard craft store vellum should do) and cut them out. Then place them inside your candle holders. If you have trouble keeping your photos in place, use a tiny piece of tape on either edge of the picture to keep the edges from curling up.
Last but not least, pop a candle inside and light it up.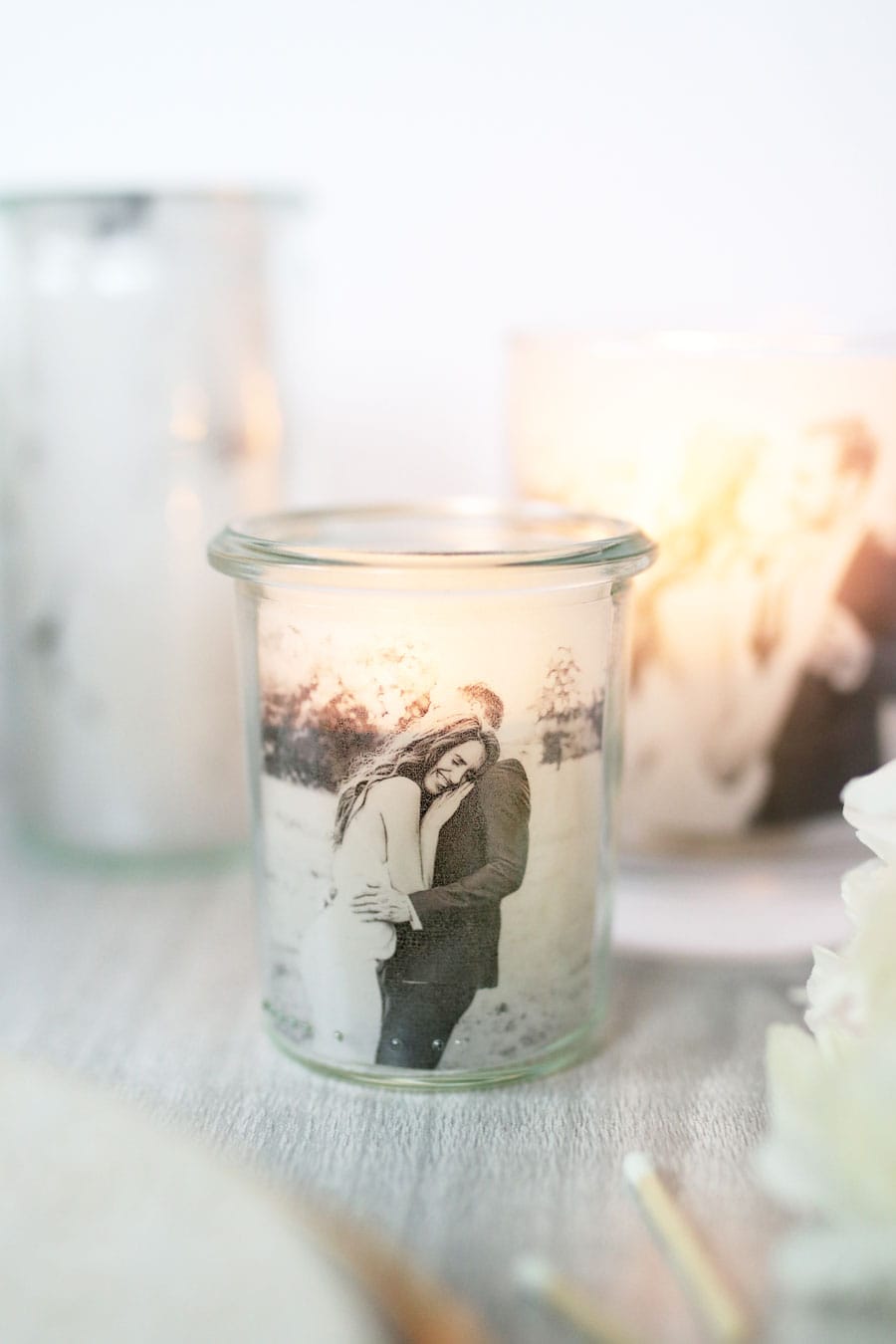 I just love the way the candle light shines through the images and makes the photos come alive. You can play around with it, and even save a little money, by only placing candles in some of the holders and leaving the rest empty. It will create an interesting array of images to help break the ice while your guests get to know each other.