Hi, my name is Stephanie and I'm addicted to creative save the dates.
Few things set the tone for your wedding quite like a unique save the date. Whether it be a series of photos on a photo booth strip or a card with a mini pencil attached (you know, so you can "pencil them in"–ha!), the cleverness gets me every time.
But clever doesn't have to mean expensive or time consuming. My favorite way to add interest and beauty to simple save the dates is by layering vellum overtop a gorgeous cardstock. Not only is it insanely easy, but you can print them on your home printer and assemble them in less than an hour. Then tie everything together with a teeny gold brad and tuck them in festive envelopes before popping them in the mail.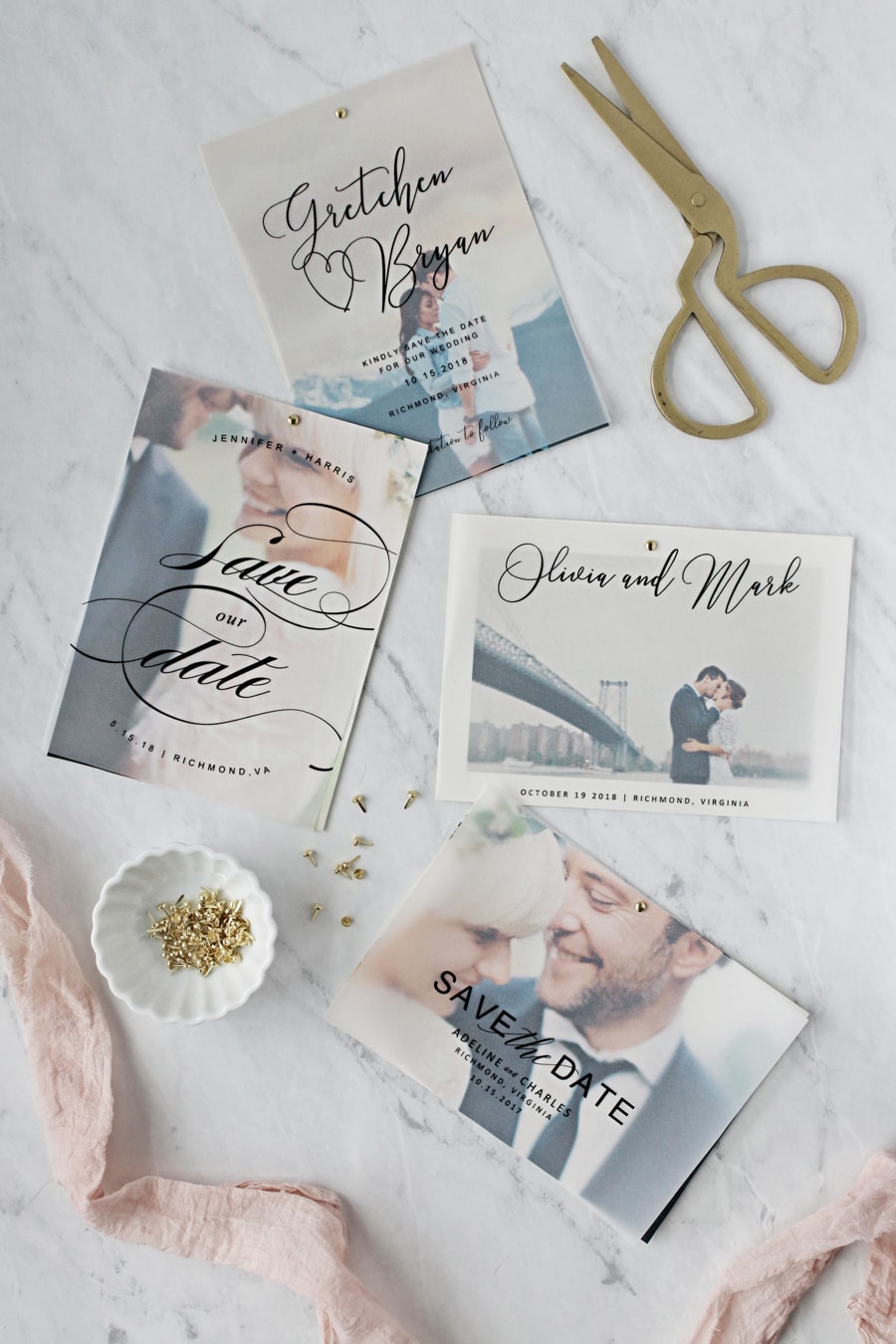 And the best part? We're giving away the template for free and your guests will love them.